Pennsylvania Warns of Tainted Raw Milk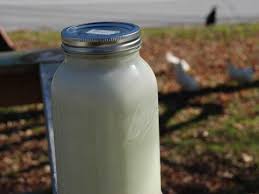 The warning was issued by the state Department of Agriculture, which reported that during routine sampling the product tested positive for campylobacter bacteria.
The plastic half gallon and gallon containers were sold in Perry County at Newport Health Foods, Leid's Market, Skyline Market, Mountain Supply and The Pantry, as well as Castle Creek Farm in York County.
The glass half gallons were sold at the on-farm market.
Campylobacter can cause gastrointestinal illness including diarrhea, cramps, fever and pain. No illnesses have been attributed to the product, but people who consumed the milk should consult their physicians if they become ill.
By:
Source: Lancaster Farming
Link: http://www.lancasterfarming.com/farming/dairy/pennsylvania-warns-of-tainted-raw-milk/article_97f8b8cd-f037-5496-b638-db79d9b679d8.html
Any claim arising from the information contained on the eDairy News website shall be submitted to the competence of the ordinary courts of the First Judicial District of the Province of Cordoba (Primera Circunscripción Judicial de la Provincia de Cordoba), Republic of Argentina, in the city of Córdoba, excluding any other jurisdiction (Federal jurisdiction is also excluded).