Bluebell Dairy in Spondon said thousands of tubs had to be moved into a refrigerated lorry as quickly as possible on Monday night.
The freezer contained 28 flavours of homemade artisan ice cream that had been made ahead of the peak season.
It was the firm's "worst nightmare" but none of the ice cream was lost.
Ella Brown, from the dairy, said they discovered the freezer was broken on Monday afternoon.
"We had a power cut at the weekend and we think it damaged one of the frozen containers that we have on site," she said.
She said a local company lent them a lorry to temporarily store the ice cream.
It arrived on the farm at about 19:30 GMT and staff started the huge task of moving the tubs.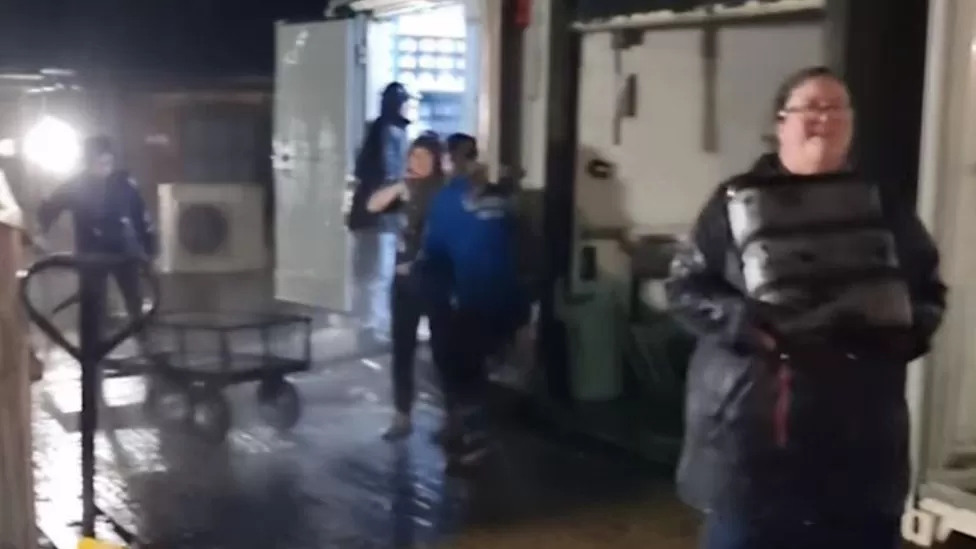 "Despite the cold and torrential night rain we were in absolute stitches trying to get the job done," the dairy said.
Staff spent several hours moving thousands of five litre ice cream tubs due to be sent to their suppliers over the peak season.
It was about a third of their total ice cream stock which had been made over the winter.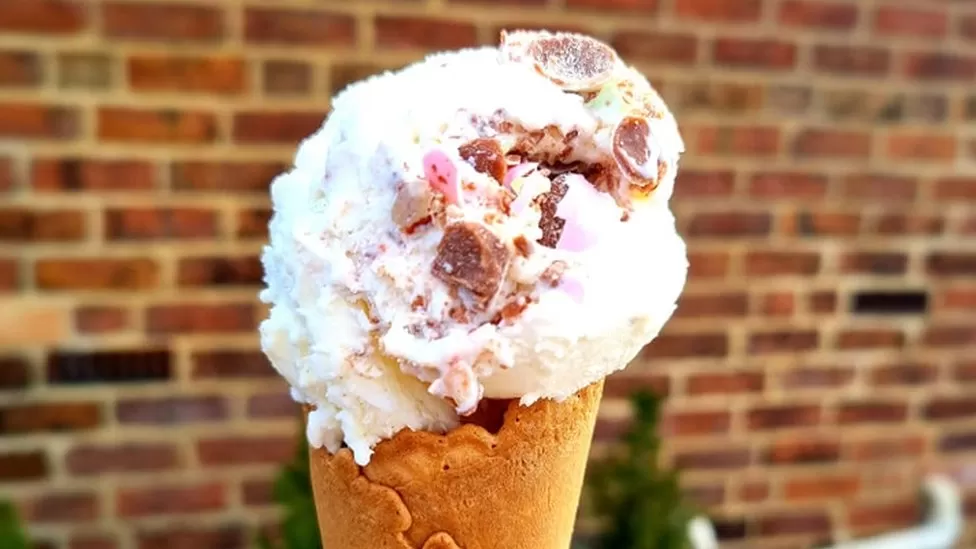 Ms Brown said: "Since about January we've been producing all that ice cream.
"We use the winter period to produce for the busy periods.
"As we're going into Easter, which is obviously a very busy time for us, we need to make sure we have reserves of ice cream so we're not going to run out.
"If we lost all that, I don't know what would have happened.
"We would have struggled to meet all of our orders."
She said staff managed to get all the ice cream into the lorry just in time, where it remains until the freezer can be fixed.