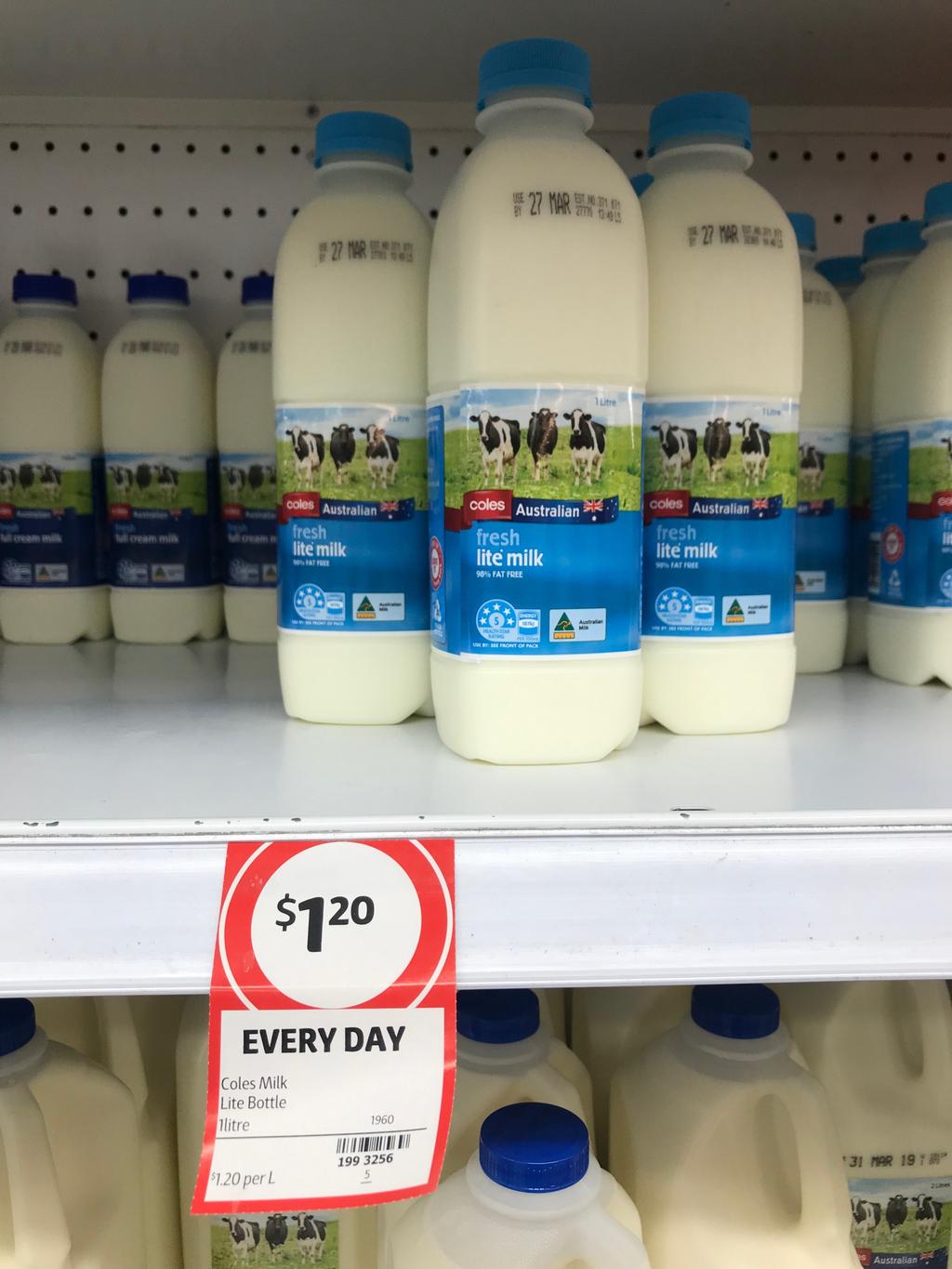 COLES is poised to bypass processors and begin sourcing milk directly from Victoria and NSW dairy farmers.
The supermarket giant will confirm the new arrangement for its Coles Brand fresh white milk today, claiming it will offer "fair and competitive farmgate prices and improved certainty of future income."
The Weekly Times understands the new sourcing model will offer longer-term contracts. Dairy farmers can decide between one, two or three year contracts.
Coles has previously relied on dairy processors to buy milk from farmers for its generic brand milk, with Norco in NSW and Queensland currently holding a 60-million litre contract.
It is understood the supermarket will pay dairy processor Saputo to process and bottle under a toll processing agreement.
Coles will also offer farmers contracts with guaranteed prices for two years and a floor price in the third year, with flexible options of supply.
Along with the new supplier-to-supermarket enterprise, Coles is also set to announce today an additional $1.9 million for its newly established Coles Sustainable Dairy Development Group.
The group funds research into the adoption of new technology, pasture efficiencies and business development.
The price of Coles Brand two and three litre fresh milk will remain the same under the new arrangement.