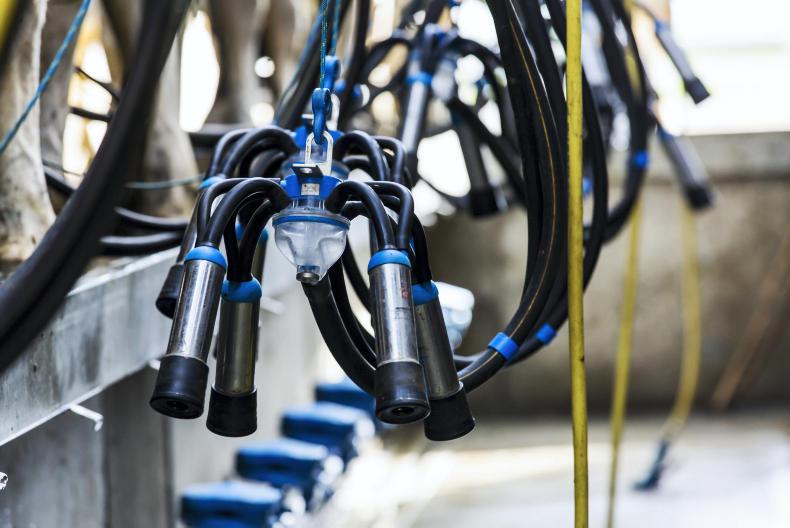 Overall, last year was good for Sacramento County agriculture.
According to the county Agricultural Commissioner's 2018 Crop and Livestock report, the value of the county's ag commodities was $520 million last year — breaking half a billion dollars for the first time.
Wine grapes persisted as the top crop, growing by more than 1,000 harvested acres and bringing in $187 million, a 10% increase over 2017. The county doubled its almond acreage, and made big gains in other fruit and orchard crops.
It wasn't all good news, though. Due to low yields caused in part by the weather, values of the county's pear and cherry crops decreased.
One of the biggest drops was in dairy. Although it maintained its position as the county's second-largest crop, milk production decreased by 2.5 million pounds, and milk prices continued to drop, leading to a $4 million decrease in the total value of the county's dairy from 2017.
Sacramento County is not alone.
Milk prices have been low for more than five years, which makes it difficult, especially for smaller dairy farms, to stay in business. The trade war with China hasn't helped.
"I think it has more to do with regulations, and keeping up with the cost of complying with regulations," Sacramento County Agriculture Commissioner Chrisandra Flores said. "I think smaller dairies just have a hard time with that."
U.S. Agriculture Secretary Sonny Perdue addressed the issue at a recent stop in Wisconsin.
He told reporters after a town hall at the World Dairy Expo in Madison that dairy farms can survive, but they might have to grow to do so.
"In America, the big get bigger and the small go out," Perdue said, according to the Associated Press. "I don't think in America we, for any small business, we have a guaranteed income or guaranteed profitability."
Perdue's comments drew criticism from many in the Wisconsin dairy community, but his words point to a real trend in dairy. Big farms keep getting bigger, while small farms close or get bought out.
Between 1997 and 2017, California lost 1,269 dairy farms, according to the U.S. Department of Agriculture's census.
During the 1997 census, Sacramento County had 83 dairy farms, averaging 227 cows.
As of the last census in 2017, the number of farms has been cut by more than half, to 34, but they are larger, having on average 471 cows. Local farms are still pretty small, however, compared to the state average of 1,058 cows, but there's no sign this trend will let up soon. Dairy farms continue to close in Sacramento County, Flores said.
"We just lost two dairies recently," she said. So far this year, one 70-cow dairy and one 200-cow dairy have closed in Sacramento County. "They're little family dairies that are gone," she said.