Factors include an expected slight decline in domestic sales of milk and dairy products, more competition for dairy exports and an expected increase in milk production.
Dairy farmers received record milk prices in 2022, Cropp said. "Wisconsin's average all-milk price was $24.43 (per hundredweight), $5.63 higher than the $18.80 average in 2021," he said. Cropp noted the record milk prices came in a year with little increase in milk production and record dairy exports.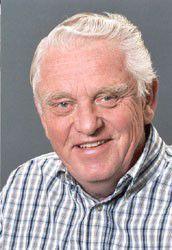 "While milk prices were a record, it was an average year for dairy farmers," Cropp said. "With high feed prices, higher labor costs and higher costs for all other inputs that dairy farmers purchase, profit margins were reduced. So while there were profits, it wasn't a great year."
Cropp added that "2023 is shaping up to not be a great year for dairy farmers. But I need to point out that milk prices are very sensitive to small changes in milk production, milk and dairy product sales and exports. So these factors could change as we move through the year with milk prices ending up better than now forecasted, especially for the second half of the year."
Milk prices
Milk prices will be considerably lower in 2023 than the record 2022 prices, Cropp said. Milk production for the year could increase about 0.8%, he said, while domestic sales of milk and dairy products are expected to decline slightly, led by lower beverage milk sales.
"The U.S. will experience more competition for dairy exports as milk production increases in Western Europe and possibly New Zealand, depending upon the weather," Cropp said of those two leading exporters. He also said the U.S. Department of Agriculture estimates the average all-milk price for the United States will be $20.70 per hundredweight, down $4.86 from $25.56 for 2022. "The Wisconsin average all-milk price could also be $4 to $5 lower," Cropp said.
"How much lower milk prices will be varies considerably among forecasters, but all predict much lower milk prices," he said.
"Milk prices are likely to be lower for the first half of the year with increases for the second half as lower milk prices and high feed and other input costs tighten profit margins, resulting in reduced cow numbers and dampening increase in milk per cow," Cropp said. "Also, milk production reaches its low point in late summer, schools open up, and the demand for butter and cheese increases as buyers build inventories for the strong sales period Thanksgiving through Christmas."
The Food and Agriculture Organization of the United Nations published a report stating food prices have dropped for the tenth consecutive month worldwide. Veuer's Maria Mercedes Galuppo has the story.