Key points:
For the first time in years the dairy outlook is positive
Wade Johnston has started his own dairy farm
His 72-year-old father Stan Johnston has re-entered dairying after 35 years
For the first time in years, the prospect of starting a dairy business could stack up.
Wade and Courtney Johnston took the leap, buying their first farm at Bollier in Queensland's Mary Valley. Dairying is in his blood.
"I'd have to agree there's not many of us who are putting their hands up to begin (a dairy), especially from scratch too, so we're awfully proud," Mr Johnston said.
The couple has worked with a tight budget, running a herd of 42 Illawarra milking cows and a single side milking set-up they built themselves in a rustic old barn.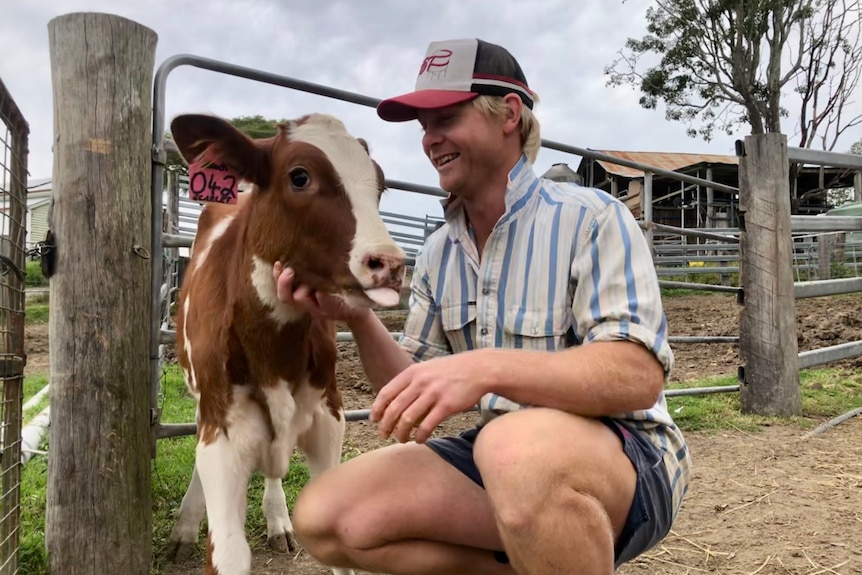 "The banks said 'no' every time I went to them, so we really had to budget hard,  Mr Johnston said.
"Courtney did some cementing.
"We just used everything we could that was already here," Mr Johnston said.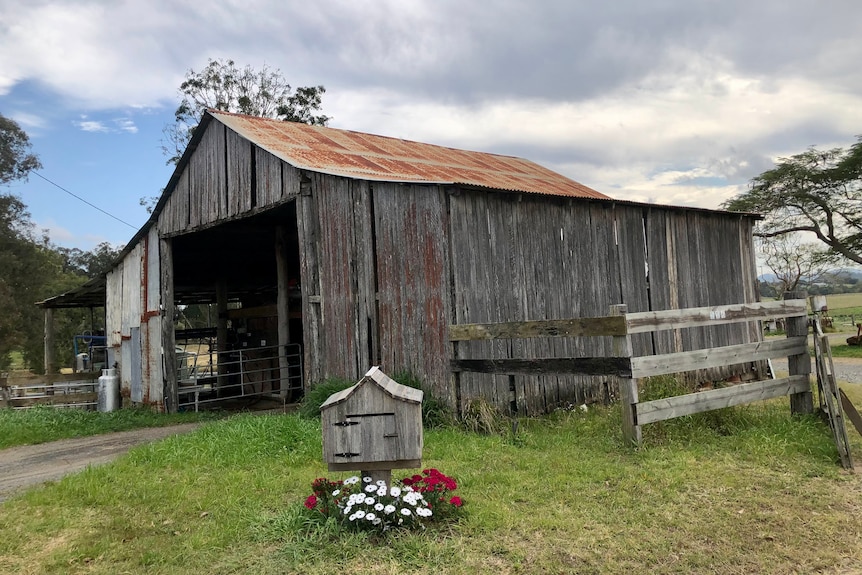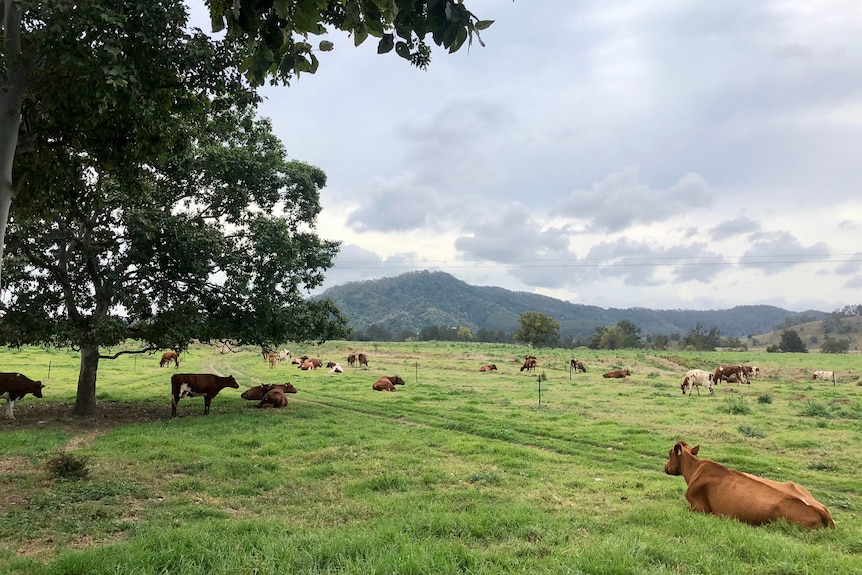 They feed their growing family from a thriving vegetable patch.
"We're doing our very best to be self-sufficient. We've got the chickens giving us eggs, and we always have the cows milking, and I make yoghurt and cheese," Ms Johnston said.
"I'm an ex-musical theatre performer, so this is very different, but I love helping where I can."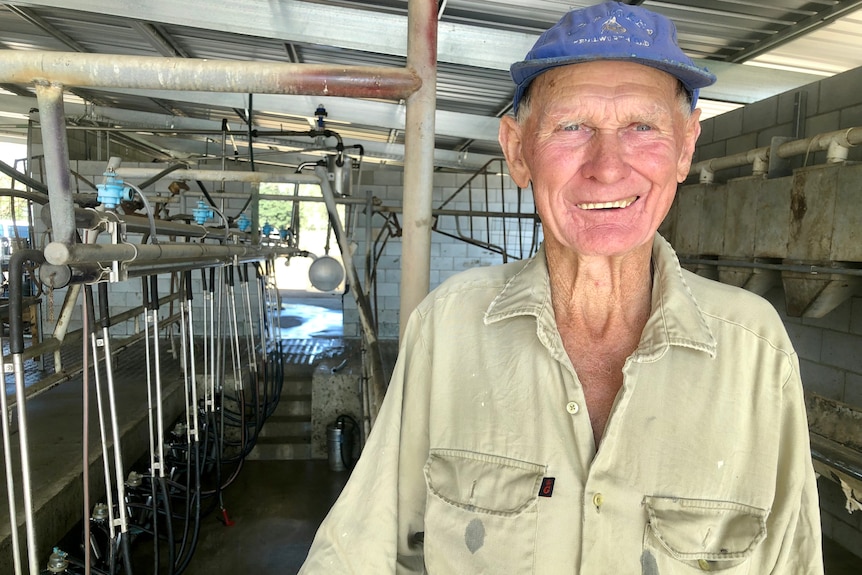 At nearby Kenilworth, Wade's 72-year-old father, Stan, has re-entered the industry after an absence of 35 years on land with more than four kilometres of Mary River frontage.
"I get up at half-past three, have some cornflakes, come down to the new dairy," Mr Johnston said.
"We have cut the farm in half. Half will be horses [Mr Johnston founded Craiglea racing stud and agistment], and half will be dairy."