Major international infant formula brands in China achieved remarkable performance in the past year of 2022.
Chinese infant formula market grew steadily with the declining birth population and birth rate
Impacted by the dropping birth population and birth rate, the overall growth rate of Chinese infant formula market size was in the decreasing channel. But due to China's large population, the relatively low breastfeeding rate and the three-child policy, the market size of Chinese infant formula has been growing steadily during the previous five years. In 2022, the market size was estimated to reach 136.95 billion yuan. According to Euromonitor, the retail sales of Chinese infant formula products grew from 587,500 tons to 628,400 tons in 2016-2021. The overall average retail price in the same period rose from 228.5 to 268.9 yuan per kilogram, with a compound annual growth rate of 3.3%.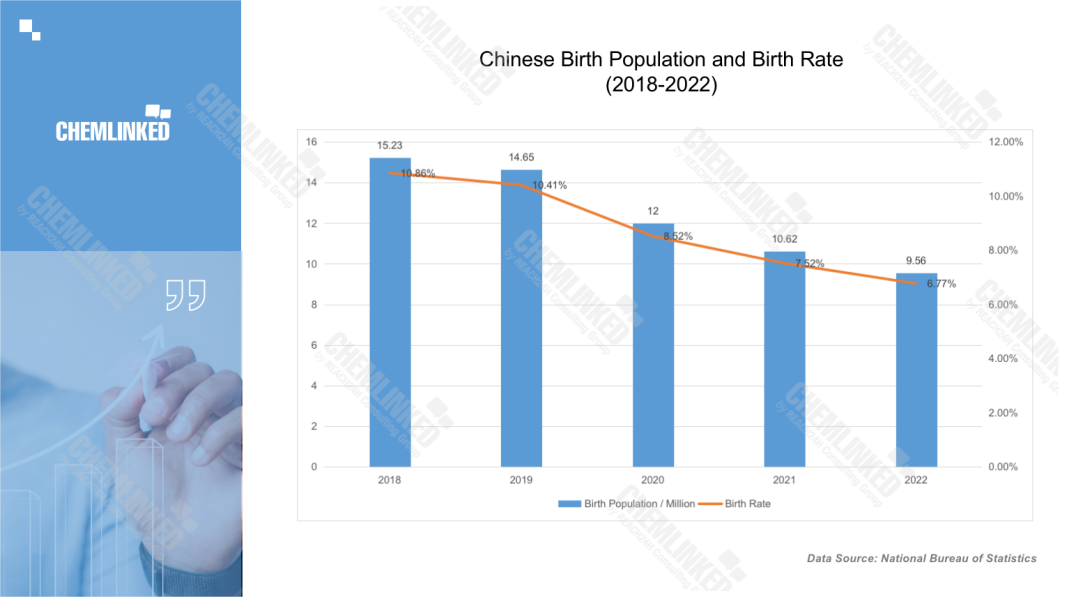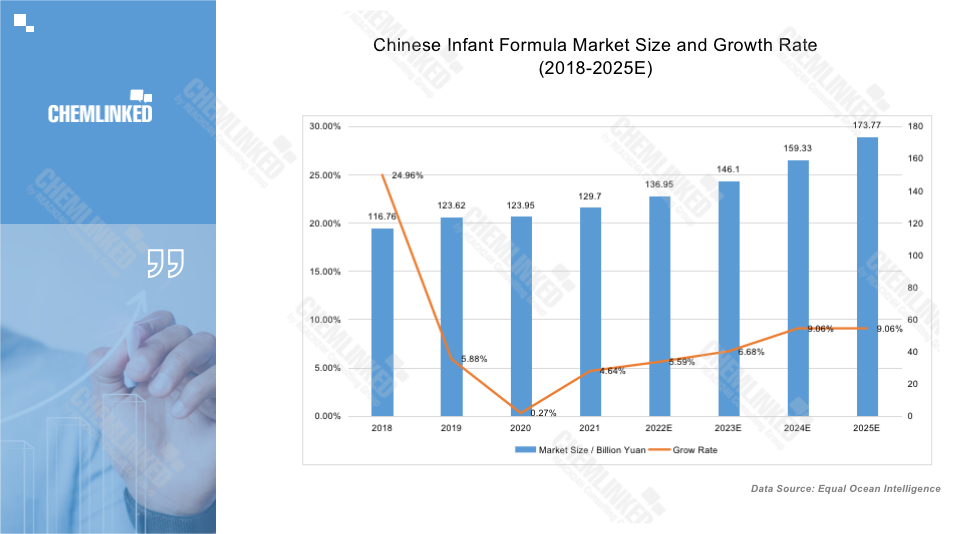 In addition, currently China's breastfeeding rate is at a lower level compared with other countries. The breastfeeding rate of infants within 6 months was only 29%, far below the world average of 42% and the low-middle income countries' average of 36%, indicating the considerable potential of the future Chinese infant milk market.
With these favorable conditions, the Chinese infant formula market is constantly gaining the attention of international brands. In the past year of 2022, major international infant formula brands achieved incredible results in growth and growing sales and market shares in Chinese market.
International infant formula brands saw robust growth in 2022 with noticeable performance in the Chinese market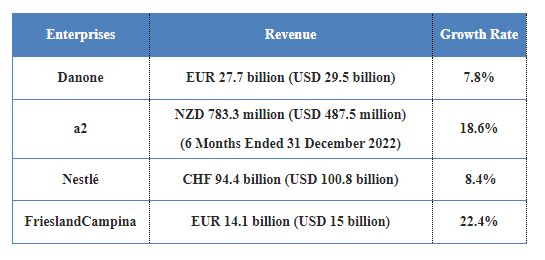 Danone
The net sales of Danone reached USD 29.5 billion in 2022, with a 7.8% growth on a like-for-like (LFL) basis. The Specialised Nutrition category achieved USD 8.85 billion, with a LFL increase of 10%.
The sales growth of China, North Asia & Oceania grew by 6.7% to USD 3.65 billion on a LFL basis, driven by Specialised Nutrition which includes infant formula and Essential Dairy & Plant-Based Products (EDP).
Led by Aptamil's growing share of both international and Chinese domestic labels, Danone's infant milk formula in China continued to have noticeable growth in 2022. In Q1, Chinese infant formula reached a 15% increase on a relatively low base. English label infant milk formula showed robust increase in cross border e-commerce (CBEC) channels. In Q2, the infant formula business saw medium-high single-digit growth. In Q3 & Q4, the business continuously achieved competitive growth on a high base.
China label infant milk formula achieved record market shares in mother and baby stores (MBS) and domestic online (DOL) channels. English label infant milk formula showed improved market shares in CBEC and Daigou channels.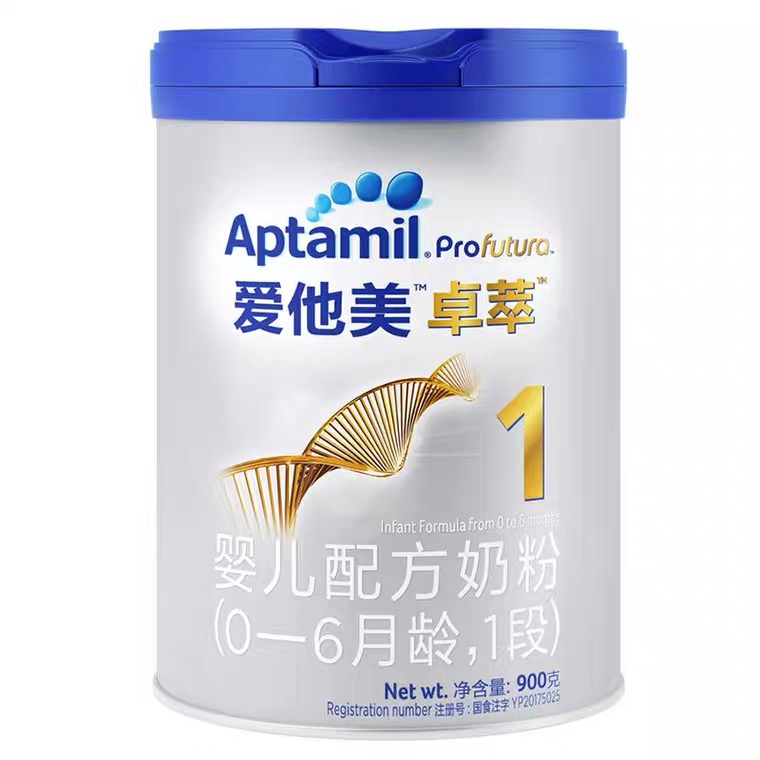 a2
The group revenue and earnings saw double-digit growth in the second half of 2022. The revenue grew to USD 487.5 million, with a year-on-year growth of 18.6%. The EBITDA increased by 10.5% to USD 107.8 million. These positive results were driven by the strong growth in the China & Other Asia segments and USA segments.
The revenue of the China & Other Asia segment rose by 54% to USD 293.5 million in the same period, driven by the company's refreshed growth strategy particularly in China label and English label infant milk formula. The infant milk formula revenue in China & Other Asia segment reached USD 277.8 million, a 53.3% increase.
The China label infant milk formula business performed extraordinarily in 2022. The sales increased 43.5% to USD 168.5 million, hitting record market shares.
Nestlé
The total reported sales of Nestlé in 2022 were USD 100.8 billion, with an 8.4% increase. Infant Nutrition saw double-digit growth, with broad-based contributions across geographies and brands.
The sales of Zone Greater China in 2022 were USD 5.8 billion with a 3.5% organic growth. In terms of product category, Infant Nutrition saw high single-digit growth, with improved market share trends for NAN and illuma.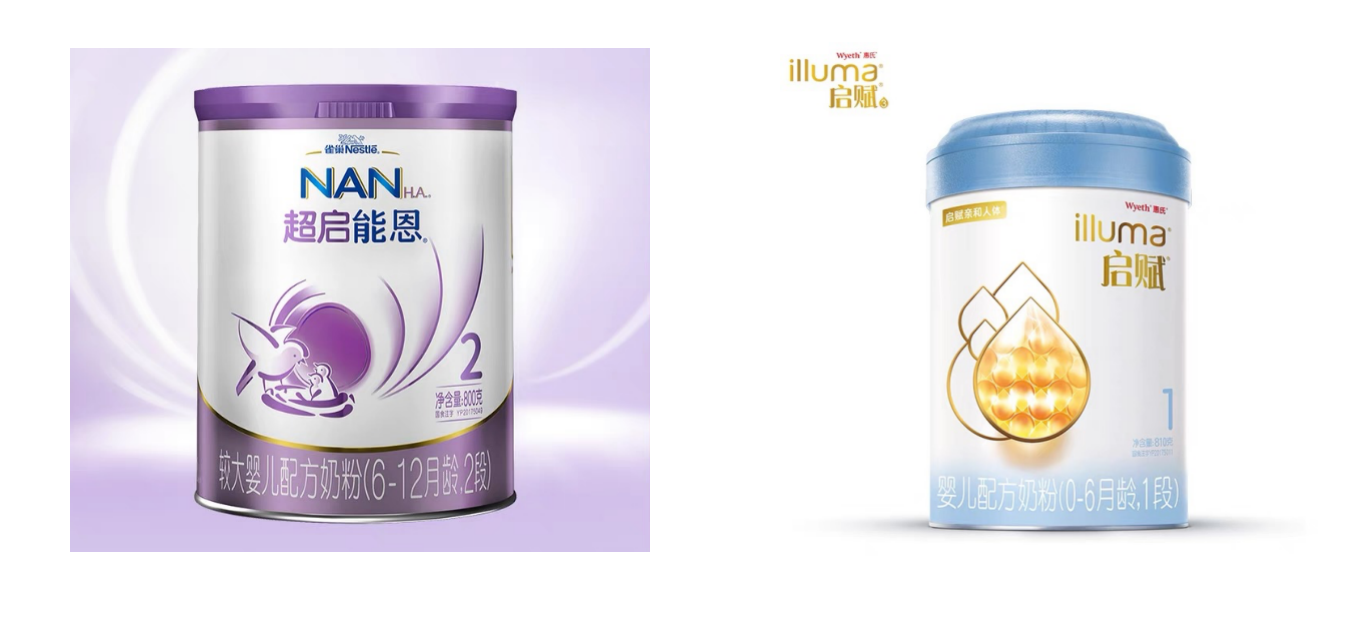 FrieslandCampina
The revenue of FrieslandCampina increased by 22.4% to USD 15 billion and the profit rose by 69.8% to USD 310.7 million.
The revenue of Specialised Nutrition which includes infant formula reached USD 1.36 billion, with a YoY growth of 17.8%. The positive outcome was mainly due to improved sales in the Chinese market. In addition, Friso Prestige has successfully increased its market share by expanding distribution to smaller Chinese cities.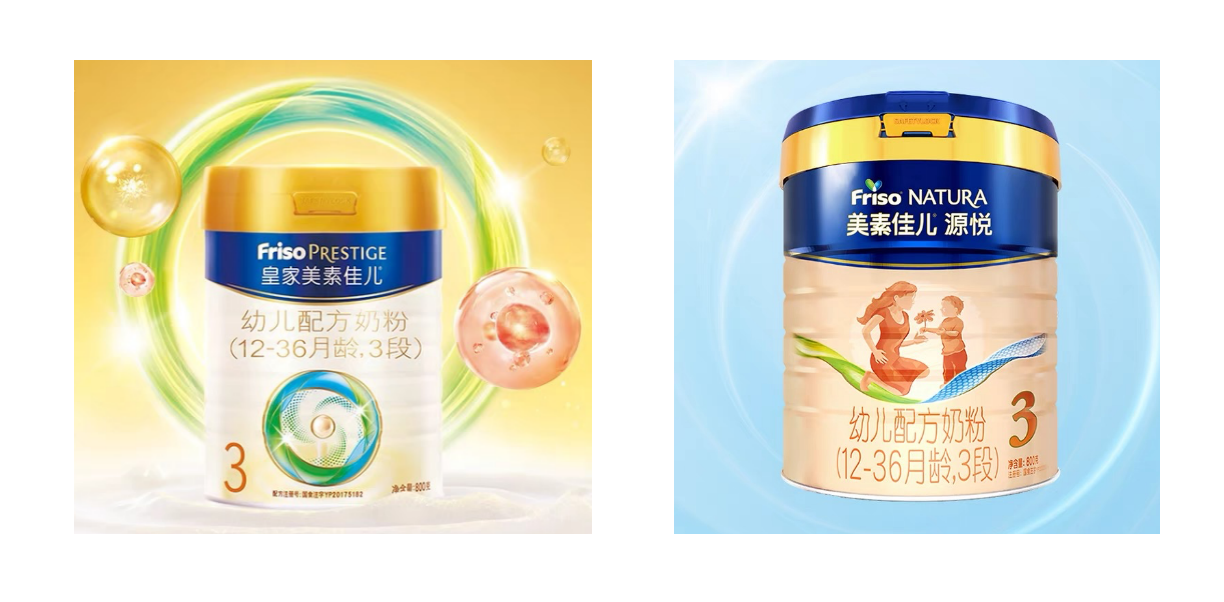 International infant formula brands held positive outlooks in 2023
Danone
According to the CEO of Danone, the corporation will enter 2023 with renewed ambition and confidence encouraged by the momentum of 2022. In line with the Danone's mid-term targets, Danone plans to achieve LFL sales growth between 3% and 5% with moderate recurring operating margin improvement. In China, the corporation's major milk powder recipes have gained the registration approval subject to the new GB standards, which provides solid support for continuing its infant formula business in the Chinese market.
a2
The a2 Milk Company are operating in good condition and capable to face the challenges in China including the rolling impact of the decreased birth rate and the market-wide transition of China label product as per the new GB standard. In 2023, the company expects low double-digit revenue growth supported by the sales growth in China label infant milk formula, Australia and New Zealand liquid milk and USA liquid milk. The registration of the China label infant milk formula named a2至初® is in process and is expected to be approved in the first half year of 2023.
Nestlé
Nestlé expects the organic sales growth to reach 6-8% and the underlying trading operating profit margin to be 17.0-17.5%. Underlying earnings per share in constant currency is expected to increase 6-10%.
FrieslandCampina
In January 2023, Friso Prestige and Friso Natura gained the registration approval as per new GB standards, providing firm support for FrieslandCampina's infant formula business in the Chinese market. From 2023, the group will focus on the Friso infant nutrition brand in five key markets: China, Vietnam, Malaysia, Greece and Mexico.