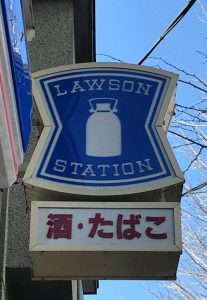 Japanese convenience store giant Lawson Inc. will sell "hot milk" products for half their regular price at 65 yen, or roughly 57 cents, including tax at stores nationwide on New Year's Eve and New Year's Day to show support amid concerns of raw milk being discarded in great amounts under the coronavirus pandemic.
According to the Japan Dairy Association (J-milk), a Tokyo-based organization consisting of dairy companies and farmers, estimates as of October 2021 suggest that about 5,000 metric tons of raw milk will be left over around the end of 2021 and the beginning of 2022, and that it will inevitably be subject to mass disposal. This is apparently owing to the fact that an increase in milk production has continued due to past lessons from product shortages, while milk is in less demand among the restaurant industry due to the spread of the coronavirus and there is no demand for school lunches during the New Year holiday. This means that the amount of raw milk supply outstrips dairy factories' capacity to handle it.
The surplus amount of 5,000 tons is equivalent to 5 million one-liter cartons of milk, and J-milk has carried out an "emergency project to promote milk consumption" by encouraging people to make posts online with a hashtag that translates as "1L per day," as well as urging families to consume milk at home during periods when there are no school lunches, and to use milk in hot pots.
Lawson also sold warm milk for half price in March 2020, when schools nationwide were subject to temporary closures. During a 12-day period, the convenience store chain sold 1.5 million cups, greatly surpassing regular price sales. In the upcoming campaign, the discounted milk will be sold at around 14,000 stores nationwide, excluding "Lawson Store 100" establishments.
Lawson can be traced back to a dairy store in Ohio which was popular in the 1930s. The convenience store operator commented, "As a company that uses milk on our logos on storefront signs, we'd like to support moves to boost milk consumption."