Codex Alimentarius, the highest international food standards body, a subsidiary of the UN Food and Agriculture Organization (FAO) and WHO, creates universally uniform standards that serve to protect consumers from unsafe food and to enable producers, manufacturers and traders to access markets by removing artificial barriers. It is based on sound scientific assumptions and is accepted as a frame of reference.
Its standards cover labeling, additives, methods of analysis and testing, food hygiene, nutrition and foods for special diets, importation, inspection and certification systems, among other things.
It is a code of morals and ethics, not only for international trade, but so that consumers know without a doubt that what we are putting in our mouths is what it claims to be and not "something like that".
When it comes to guarantees, it is extremely important to call a spade a spade.
For the Codex Alimentarius, milk is the normal mammary secretion of dairy animals obtained by one or more milkings without any kind of addition or extraction, intended for consumption in the form of liquid milk or further processing; and dairy is a product obtained by any processing of milk, which may contain food additives and other ingredients functionally necessary for processing.
The Argentine Food Code says the same in Article 553, Chapter VIII referring to dairy foods.
There is no such thing as a vegan dairy food.
Why does it bother us so much that foods in which milk is not involved at all are called dairy foods? Are we so jealous of our cows that we do not want to lend the name of their most noble product to other things? And maybe we are a little, but to be objective, resemanticizing is a game that is as fashionable as it is dangerous, and can take us to places we don't want to be.
The FDA is the U.S. Food and Drug Administration, and its determinations are influential to the world. So much so that we are all freaked out because it has issued a labeling guide for plant-based beverages, which allows the use of "milk" in its name.
The nutritional value of milk cannot be substituted for that of any vegetable beverage. There is nothing in those products, other than color, that can be compared to real milk. Ah, but they suggest a voluntary declaration of nutritional values in comparison with real milk.
Giuseppe Ambrosi, president of the European Dairy Association (EDA) says that there is a valid market for all these vegetable products, and that this coexistence should not be a problem, as long as fair play is promoted. But it seems that there is not.
Andrea Passerini is known to all of us who are linked to the dairy industry, she is a dairy farmer, a producer of real cow's milk, and as if it were the last straw, her son mistakenly bought a vegetable product disguised as mozzarella, very well camouflaged among a gondola of cheeses.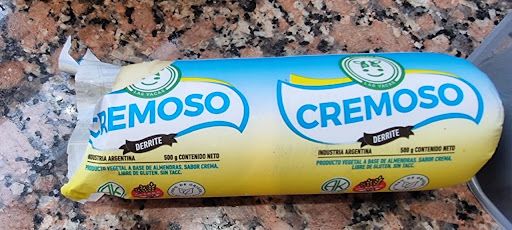 In appearance it is identical. We can even identify a cow on its packaging, to visually reinforce that it is a what? dairy product? I wouldn't be happy if someone used my image to give prestige to a product that is nothing more than a fraud. Well, no, because they don't exist.
But if we pay close attention, the truth of the milanesa (which clearly won't be Neapolitan because… it wouldn't have cheese) is available in the information it provides, which legally exempts its manufacturers.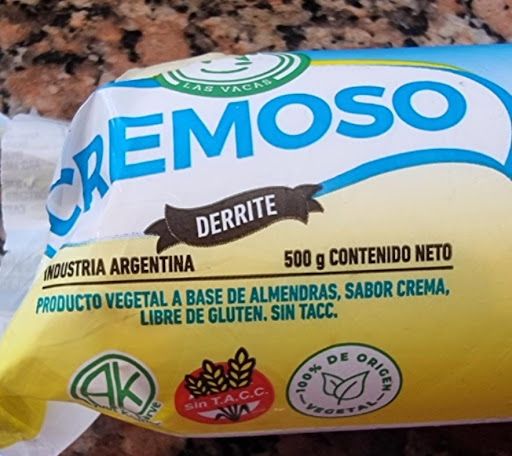 "They use these tricks such as "happy cows" to deceive the consumer's perception; associating the consumer that this product takes care of animal welfare. This is far from what it really is and what is intended from that philosophy. However, the gray areas of the regulations and laws leave open the possibility of deception", says Pablo Rach, veterinarian from Elortondo, Santa Fe.
The FDA bases its position on the assumption that the consumer already knows that the vegetable drink is not milk, but the US Dairy Industry Federation says that the fact that the mistake of having allowed the use of the term milk for vegetable drinks in the beginning has taken root is not a reason to continue to make the mistake in the present.
Meanwhile, the plenary of the European Parliament voted to ban the use of dairy-specific designations for plant-based products in 2020, reaffirming the existing ban.
What about at home?
At home we know, and that's why we tell you tirelessly, that consuming dairy products is good for you. And now we also tell you to be attentive and read the labels very well, because the "no cows" are just around the corner, thinking day and night how to deceive you better.