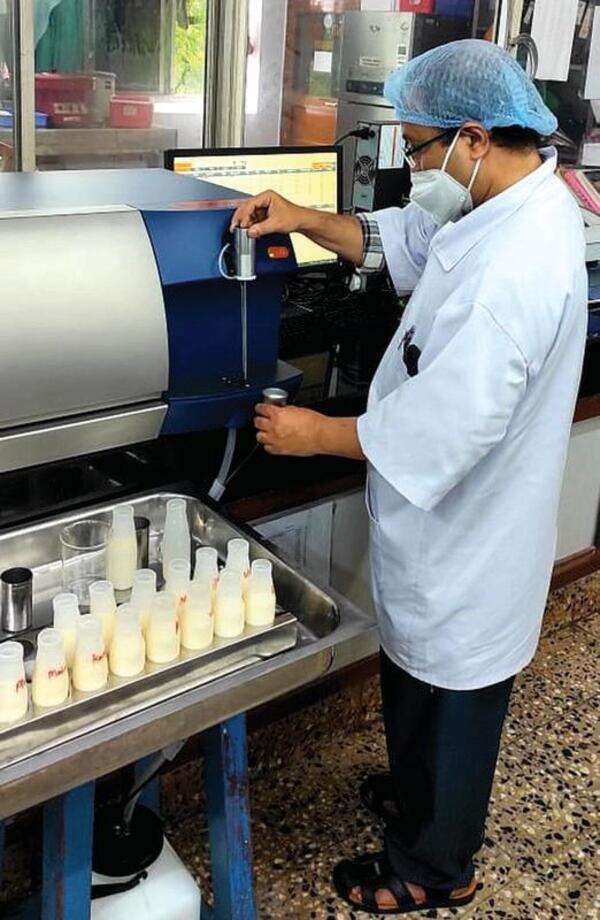 Rates of standardised, cow and toned milk variants have been hiked by Rs 4 per litre and a litre of full cream (buffalo-high fat) milk will cost Rs 5 more.
The state government has allowed the dairy to go ahead with the hike in milk prices.
With the price hike, a 500ml packet of Shakti (standardised milk), that was available at Rs 25, will be sold at Rs 27. Cow milk packet will be sold at Rs 25 per 500ml instead of Rs 23 and Cold Gold's (toned milk) 500ml packet will be hiked to Rs 24 from its earlier rate of Rs 22. The dairy has however not decided yet about the 450 ml packet of Cold Gold as its price goes up to Rs 21.80 and the seller would have to face issues over tendering change of Rs 20 paisa.
A packet of full cream milk will now cost Rs 62 from its earlier rate of Rs 57 per litre.
Dairy's officer on special duty to the administrators' committee Kashi D Naik said the decision to increase milk prices was mooted as the dairy had to face a loss on operating costs with the hike in raw material prices.
Moreover, the dairy has presently halted production of full cream milk. The dairy procures buffalo milk (high fat) from neighbouring states and the supplier had been demanding a hike in the rate. The dairy was procuring around 13,000 litre of high fat milk from the Karnataka based supplier at a rate of Rs 47.80 a litre, but since the supplier had raised the rate to Rs 58 a litre, the dairy had stopped the procurement leading to a halt in full cream milk production at its plant at Curti, Ponda.