Uniproca is a COOPERATIVE COMPANY, of reference in SPAIN, composed by cattle partners widely distributed by the south half of Spain.   Its main task is the manufacture of goat's milk (liquid and powder), as well as frozen goat's cream, within the national and international scope.
In the year 2014, with only 4 years of trajectory, it began the construction, alone, of a BIG PROJECT in Talavera de la Reina (Toledo); a pioneering Factory for the manufacture of powdered milk (Children's Quality) for export, which meets the highest international quality requirements.  It currently has one of the most modern drying processes in the world specifically for goat's milk.
Taking advantage of the growth and international positioning of eDairy Market, Uniproca presents in the dairy marketplace 2 of its products at fabulous prices: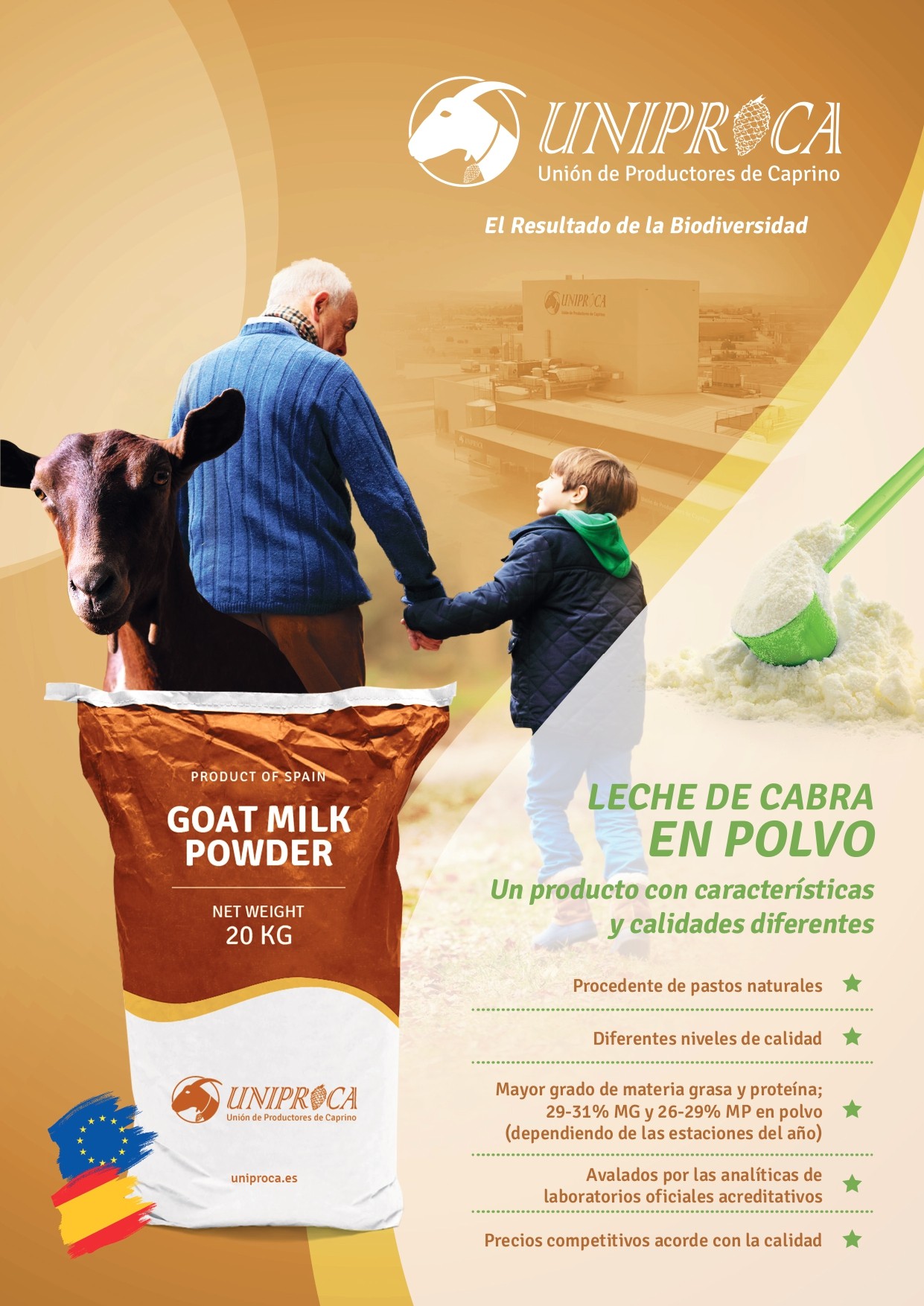 If you don't know eDairy Market, VISIT US!
We have the world's largest Catalog of Dairy Products, Ingredients and Machinery for you to Buy and Sell for FREE (We do not charge you commission for sales made).
New Customers. More Sales. Fewer Costs. EASIER 
The Future of the Dairy Market is eDairy Market